Are you aware of any Copy Enabler extensions that users are using to disable content protectors and steal your site's content? This means that you cannot protect your site content if your users have installed an extension.
But do not worry. The WP Shield Content Protector can disable and stop those browser extensions and won't let visitors to have access to your website content.
Why is it Necessary to Protect Content From Copy Enabler Extensions?
Advanced users usually find a way to go around protector plugins, and using Copy Enabler Extensions is one of them. These extensions will disable content protector plugins and enable users to copy content.
By using Copy Enabler Extensions Protector, you can ensure nobody can copy your content, even with extensions installed on their chrome or firefox browsers, because it disables and stop extensions on your website.
How to Protect Website Content When Copy Enabler Extensions Are Active?
Head to WP Shield → Content Protector → Extensions Protector and turn on Browsers Copy Enabler Extensions Protector.
Turning on this option should disable any copy enabler extensions installed on the viewers' browsers.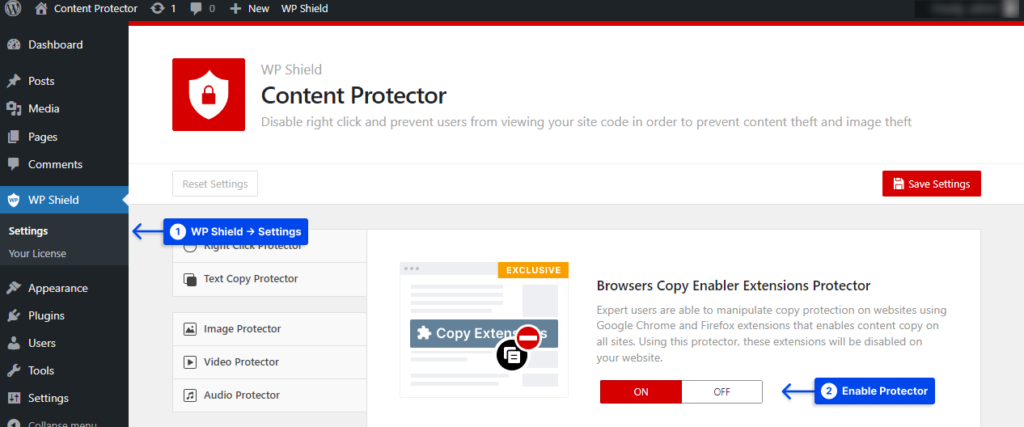 It stops the copy enabler extension on your site.