Are you a victim of stolen website content by printing? Many viewers use printing methods to copy website content.
WP Shield Content Protector can protect all types of content from getting printed.
Why is it Essential to Protect the Print Function of a Website?
It is a common way to print a website's content to use it without permission. So if you want to protect your website from being stolen, you need to disable the print function or add your copyright on the printed contents.
How to Protect Website Content From Getting Printed?
Enable Print Protector in WP Shield → Content Protector → Print Protector. You can select any of the mentioned methods to protect content from being copied:
Disable Only HotKeys: This option only disables hotkeys.
Clear Content and Show Blank Page for Print: This option clears website content.
Show Watermark On Print Page: This option adds a watermark to the printed content.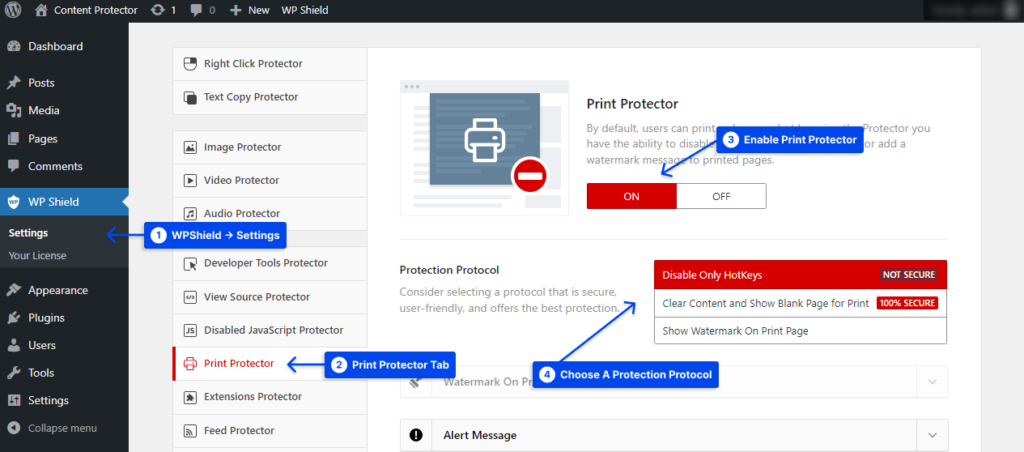 How to Disable Print Hotkeys on a Website?
Select Disable Only HotKeys as Protection Protocol. But this option is not 100% secure, so if you want more secure content, read other options.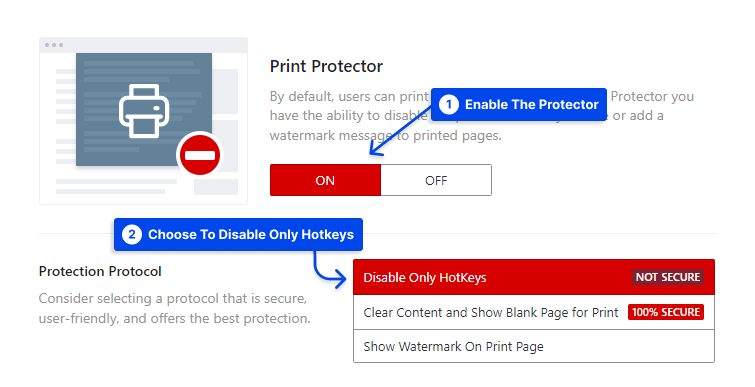 Note: You can also limit the right-click, so the print button doesn't work. You can use WP Shield Content Protector's unique option, Right Click Menu Limiter, which disables the print button, but the right click works appropriately. 
How to Show a Blank Page While Printing a Website Content?
There are several methods for printing page contents, but disabling hotkeys does not provide 100% security. By selecting this option, the page content will be cleared while printing, regardless of what method the visitor used to print the page content.
Choose Clear Content and Show Blank Page for Print as Protection Protocol. This option will delete page's content once the print button is clicked.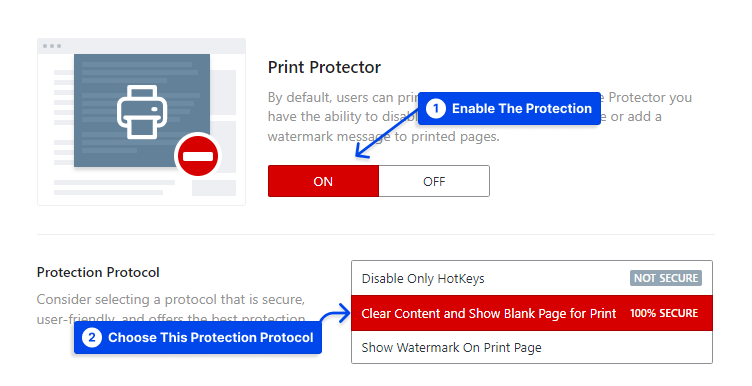 How to Show a Watermark On a Printed Website Page?
If you want to enable printing but add a custom watermark on the printed page, this is the option. Choose Show Watermark On Print Page as the Protection Protocol.
You can choose an image as the watermark in Watermark On Print Pages and choose its opacity from Watermark Opacity.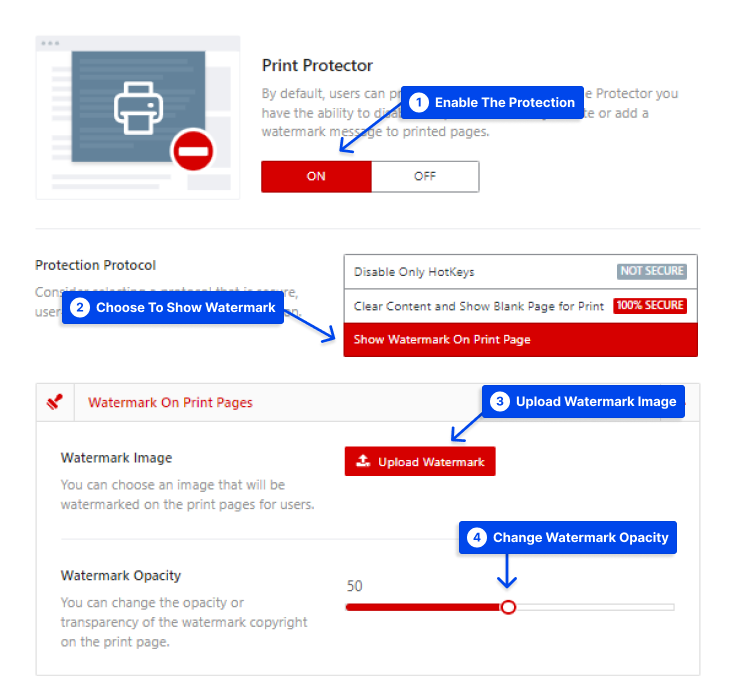 This is how it looks to add a watermark on the printed page: